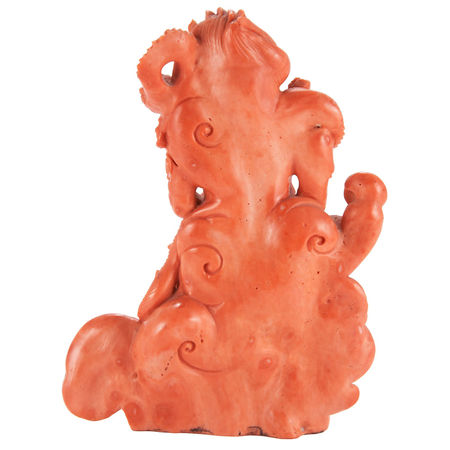 Chinese Coral Carving of a Demon. 19th Century. Photo: Courtesy Doyle New York
Shown standing on billowing clouds, holding a rope and sword, dressed in a long dhoti tied at the waist, the chest exposed with a dragon resting over his shoulders, the intense facial expression beneath long and upswept hair. Height 5 1/4 inches. Estimate $600-800

Minute chips to dorsal fin of dragon, very good color.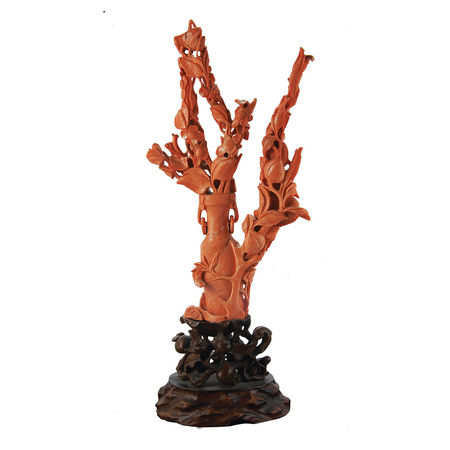 Chinese Coral Carving of a Vase. 19th Century. Photo: Courtesy Doyle New York
The slender vase filled with blossoming prunus, a bat flying, before a peach branch issuing from one side, wood base. Height 10 1/4 inches. Estimate $600-800
Doyle New York. Asian Works of Art - Monday, September 13 at 10am www.doylenewyork.com